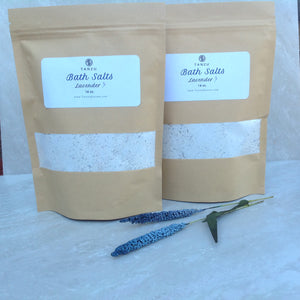 Description
Bath salts add valuable trace minerals to the bathwater. They soften the water and gently cleanse and softens the skin.  Lavender is known for its relaxing and destressing properties.
Ingredients
Natural mineral salts, sea salt, white clay, and lavender essential oil.
To Use
Add 4-5 Tablespoons to the bathwater.  Allow the salts to dissolve before bathing. Relax and Enjoy! 
Reviews